- Listen, Learn and feel inspired -
I'm passionate about what I do and I've shared that in many ways, below are some of the podcasts I"ve spoke on. If you'd like to have me on your podcast or speak at your next event or webinar, reach out.
Practically Spiritual
Tune in & learn about this new powerful modality that is bringing healing to the world. I chat with Jessica Palmer all things Havening and Trauma
Amy Migin Podcast
Amy Migin Asked Me about my journey, my story and I share it all here on the Amy Migin Womens Health Nephropathy Podcast
Divinely Inspired
Alicia Glen and I chat all things Havening, Healing and keeping real and spiritual. A casual chat with lots of punch and powerful truths.
In this podcast, Nikii and I talk all things Holistic Healing, The universal I AM NOT ENOUGH story and How Havening found Elle at a time when she needed it most.
In this podcast/video interview we talk all things from how to collaborate with our mind, overcome our past and how living life like a turtle will help us in overcoming any obstacle life throws our way.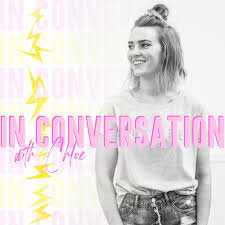 In Conversation with Chloe
In this episode we speak many thing!! What it means to create space in your life for the things you want and how what at the time can feel like your biggest pain can turn around to be life's biggest blessing.